We partner with our global customers by Crafting Quality 'Technovative' Solutions which add value and facilitate their success.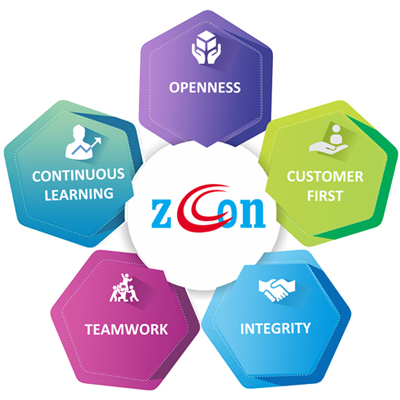 zCon is 13+ years young ISO 9001:2008, S & P – CRISIL SE 2A certified (High-Performance Capability and High Financial Strength)  IT Solutions Provider Company. Having a rich experience in Software Development and Maintenance Services, the organization handles multiple enterprise application solutions right across the globe especially in North America, Australia, Europe and Middle East.
The organization is a proven partner for many of its clients when it comes to mobile application development and web development. Team zCon cherishes its adroit experience in domains like Healthcare IT, Education, E-Commerce, Finance and Logistics Management, to name a few.
Established 26/09/2006
More than 50 Man Years IT Experience
Agile Methodology for Project Management
Flexible Engagement Models
Cost Effective Quality Solutions
Small to Large size Projects
Team of 95+ Designers/Developers/QA with diversified skills, hence its easy to deliver entire solution for the business life cycle i.e. Architecture to Support.
zCon's management team possesses a strong combination of business process, technology and general management expertise
 Leads having work experience in US / Europe including consulting experience with BIG 5 such as Ernst & Young, Oracle Corp, ABN Amro and more.
Enhanced visibility into all aspect of product development
Reduce cost of product development. 
Shorten Development Cycles
Faster roll out of software product/releases
Low total cost of ownership & faster ROI
Improve Quality, Achieve better design practices
Reduce time to market
Experience Spread (in Years)