We deliver all things blockchain: from solutions design and architecture, application development and hosting of blockchain technology, to the integration of blockchain solutions with legacy systems – everything you need for a ready-made blockchain solution.
What is the blockchain?
The blockchain is a decentralized, distributed, cryptographically secured, immutable database. The blockchain provides a peer-to-peer mechanism to find consensus about the valid state of the system, i.e. if a transaction is accepted as valid and unique by all or should be rejected. The blockchain manages any kind of transactions in a secure and transparent way without the need of a centralized trusted authority.
Initially built to support digital assets like Bitcoin, the blockchain is extremely resilient to disturbances and robust against hostile actors: Even if somebody manages to corrupt the consensus forming process, i.e. to arbitrarily change what is accepted as the next entry to write into the data base, the rest of the network will recognize the attempt and be able to stop it. Thus, the blockchain is the best technology to facilitate safe machine-to-machine interactions.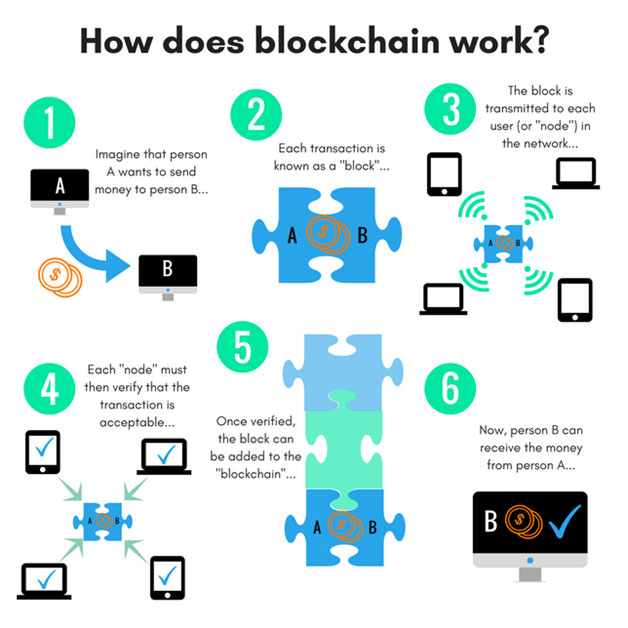 Blockchain – A Foundational Technology
Blockchain is a meta-technology, built out of several separate technologies whilst at the same time being a large influencer. Simply put, blockchain is a database consisting of a network of multiple computers where each peer has a copy of the data. The controlling of the network is done using a predefined protocol. It is a complimentary technology to the Internet, acting as a layer of transactions.
There are three areas of importance for blockchain technology, which one has to consider to understand the implications of it:
Technology: The blockchain is a decentralized, structured database in which transactions are stored. Everything written to the database is immutably stored and can thus not be deleted.
Business: The blockchain is a network for transfers of value and ownership thereof. It removes third parties and middlemen, minimizes transaction fees and enables process-optimisation.
Legal: The blockchain validates transactions while removing the need for trusted third parties such as notaries or other middlemen.
Who Needs Blockchain? – Use cases From zCon's Clients
Healthcare Records
University Transcripts and Employer verification of transcripts
Supply chain PO and Invoice tracking
Blockchain Consulting
Digital transformation is the main challenge for businesses today. zCon's consultants are specialized to support and guide management and senior staff through the rapid changes triggered by the digital tech revolution.
The blockchain promises nothing less than a complete change in every dimension of business. zCon helps through every step of the change process: Introduction to blockchain technology and its applications, workshops, ideation, prototyping and testing of the proof of concept, and implementation of first products. zCon's Blockchain Services provides capabilities within technology strategy, project management and all the software skills required to build a blockchain-based solution